Magicard Rio Pro *Student Bundle * Dual Sided Badge Printer - 3652-0021
Price includes80 x student lanyards80 x single id badge holders1 x color ribbon 300 print100 x white pvc cards ...
Brand: Magicard
Product Code: 3652-0021
Availability: In Stock
Price includes
80 x student lanyards
80 x single id badge holders
1 x color ribbon 300 print
100 x white pvc cards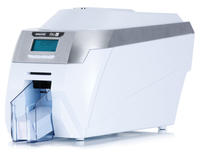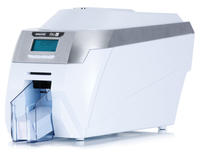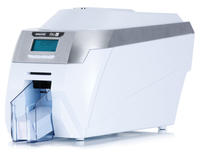 Key features
Built for professionals, the Rio Pro's superior card printing quality is complemented with a full range of options: single or double-sided printing (with field upgrade available), batch or one-off card printing and secure encoding with magnetic stripe, contact and contactless technologies. Built-in Standard HoloKote® can also be customised to an individual logo or security design.
Standard HoloKote with option to customize to an individual design
Field upgradable from single to double-sided printing
Edge-to-edge printing
Superior print quality enabled by ICC profiles
Full range of encoding options: magnetic stripe, barcode, contact and contactless
Easy to use four line display
100-card hopper & 70-card stacker for batch printing plus hand-feed slot
Built in USB and Ethernet connection with Windows 8, 7, XP and Vista (32/64 bit) compatibility
Part Number: 3652-0021
MAC & Windows compatible drivers
Tags: Magicard, Rio, Pro, *Student, Bundle, *, Dual, Sided, Badge, Printer, -, 3652-0021